Here comes summer!
Celebrate the fact teachers are "solar powered" and recharge during the summer months with this new peace, love, summer break design.
With beautiful lettering, this is sure to be a favorite summer tee.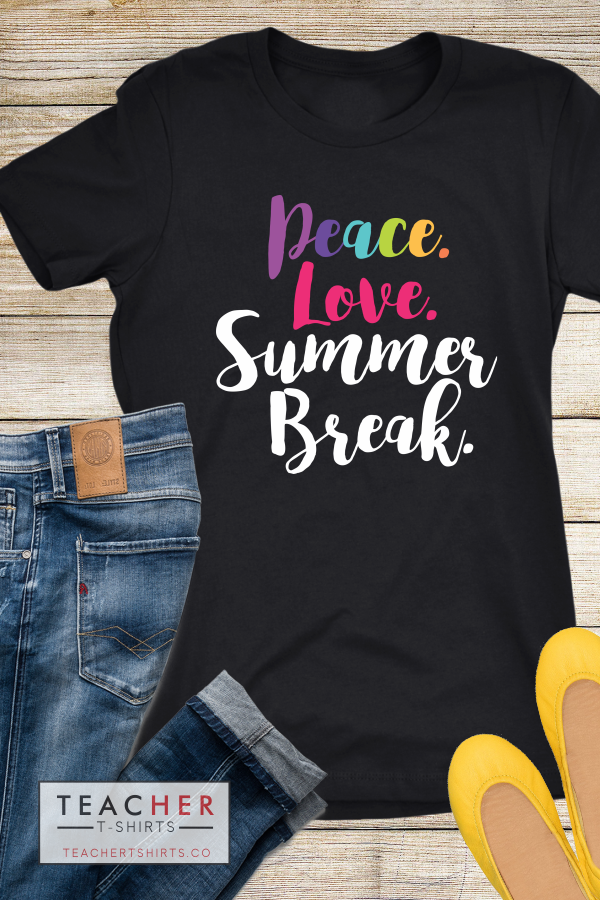 It's perfect to wear on your last day of school too.
Enjoy the last day more wearing a "Peace. Love. Summer Break" teacher shirt from teachertshirts.co.
Wear a fun, cute and fresh teacher tshirt that shows you're just as ready for summer break as your students are.
❤ Designed by a teacher – for the teacher