Here comes summer! Celebrate the last day of school for teachers with one of our happy last day of school teacher t-shirts.
Wear a fun, cute and fresh teacher tshirt that shows you're just as ready for summer break as your students are.
Click here to see all last day of school shirts or click your favorite below.
One design speaks loud from both the front and the back since it's double-sided. Check out this Happy Last Day of School – Peace, Love Summer Break shirt for teachers.
If you want to add your name to any design, just click the customize or pencil/edit icon below the t-shirt. But this See Ya Next Year teacher t-shirt is already set for you to personalize with your name. Click the customize button and change the name to yours to get started!
These designs have colors can be changed to fit your style:
Click the customize button below those shirts to pick your colors!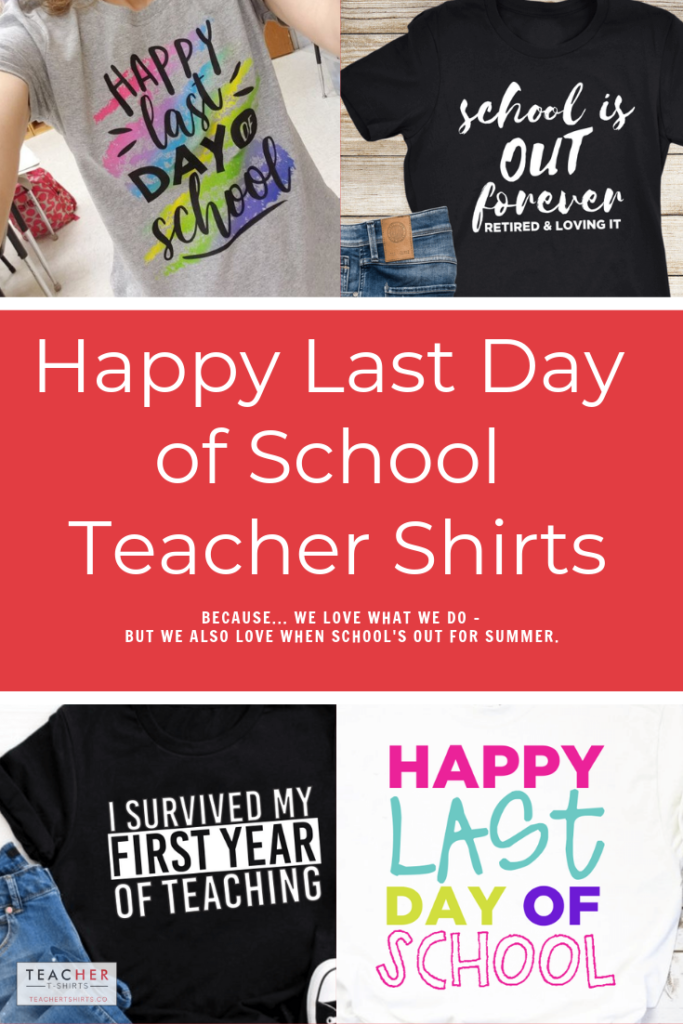 There you have a fun collection of teacher last day of school shirts. We all deserve to enjoy the last day of school – one of these teacher t-shirts will help.
Because… we love what we do, but we also love when school's out for summer.
Share your photos – tag @teachertshirts or #ilovemyteachertee
❤ Designed by a teacher – for the teacher.