Here's how to customize your new teacher t-shirt so you can personalize them with names and more.
To edit a shirt that already has a name, click the pencil or customize button.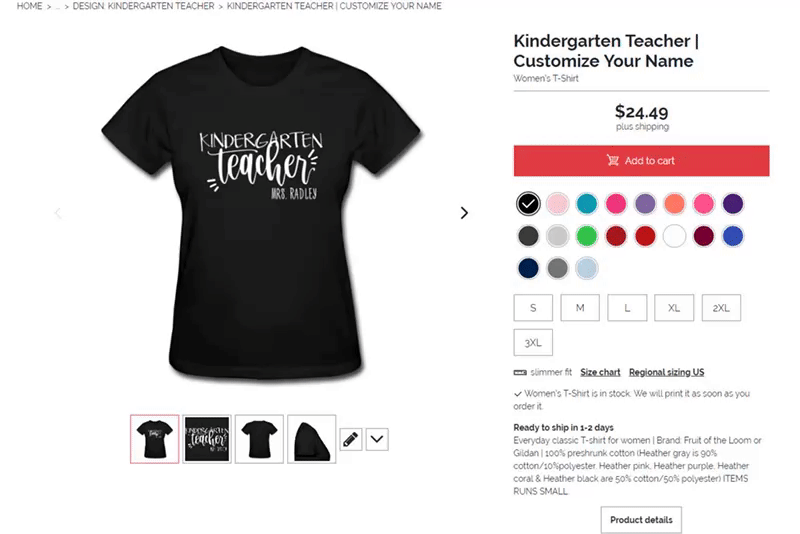 2. Click on the name portion of the design.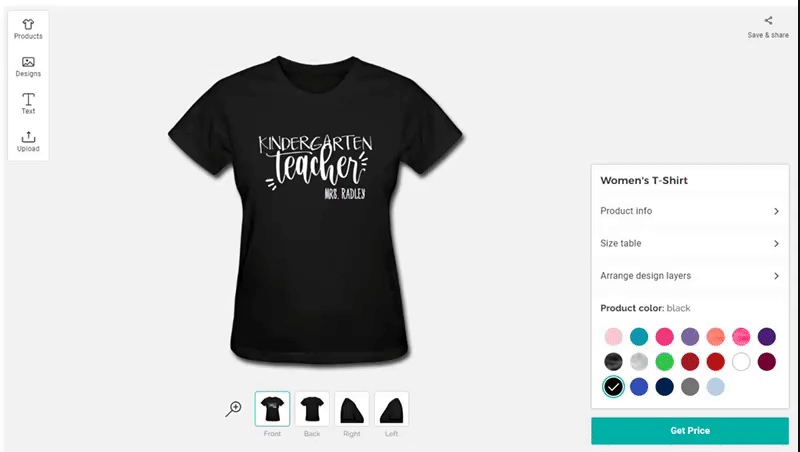 3. Click in the text box to change the text to your desired text.
4. Use the circle in the bottom right corner of the text box to
resize the name box
enlarge/shrink font
lengthen/shorten the name box
Or – if you want to delete the name from the shirt – click the trash can icon.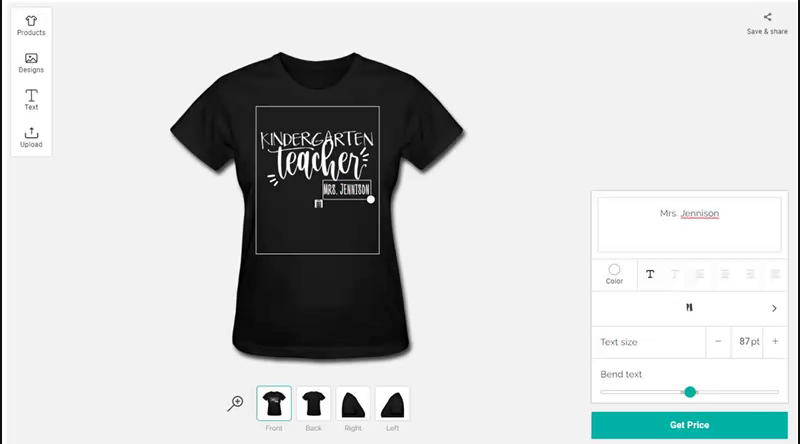 You can fine-tune the placement of the name box by using your keyboard arrows.
5. Use the options available to change your font and color.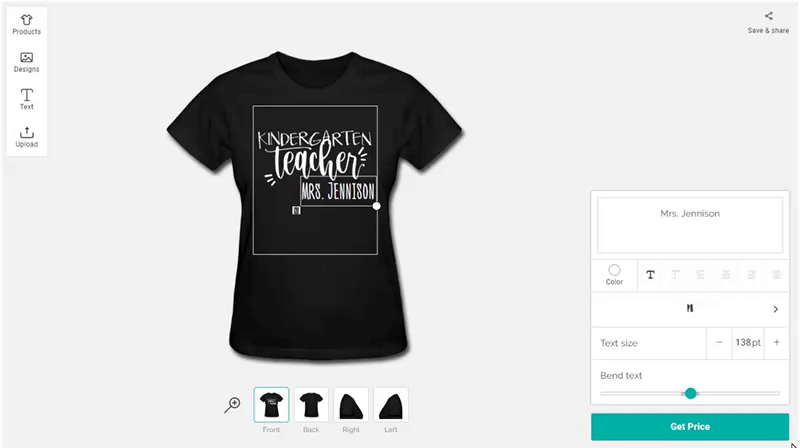 Then choose "Get Price" to finalize your selection.
Want me to custom edit a design for you? Touch base here and I'll be glad to help!
❤ Designed by a teacher – for the teacher