Here's how to customize your teacher t-shirt by changing the color of the design on teachertshirts.co.
*Note: this tutorial applies to many shirts in the shop, but not all current designs allow color changing options.
1. Under the t-shirt of your choice, click the pencil or customize button.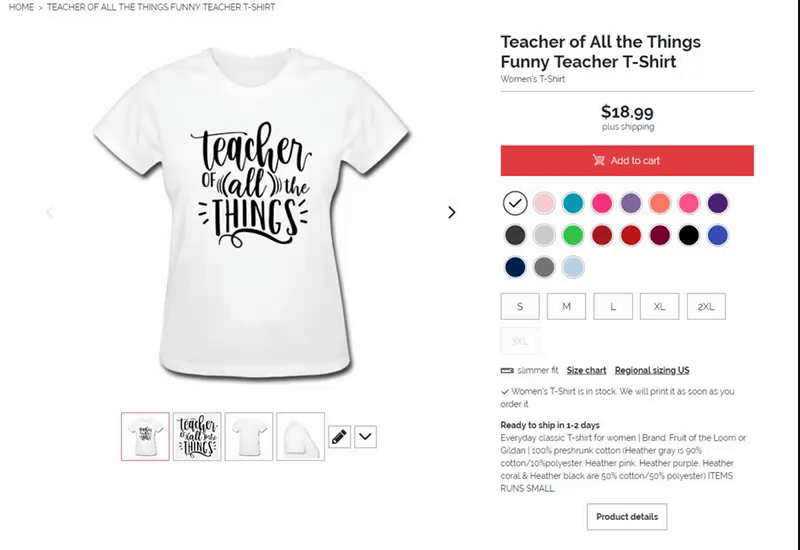 2. Click on the design on the shirt to see design color options.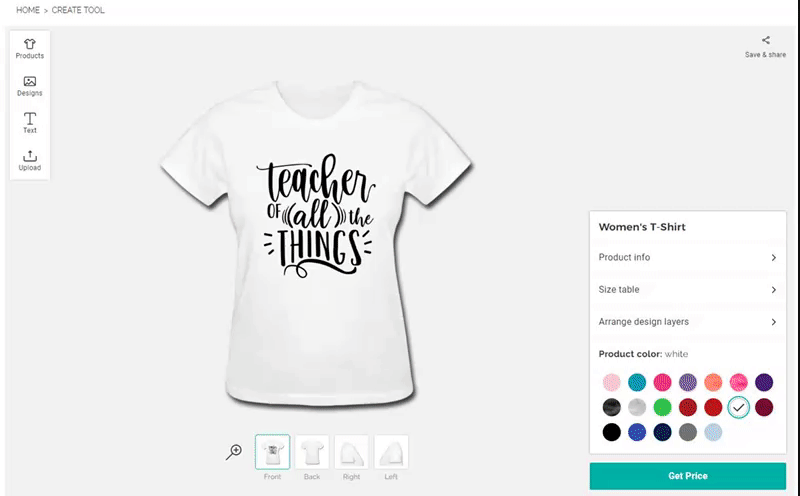 3. Select your color from the available options. Then choose "Get Price" to finalize your selection.
pssst!
If you want to go for velvet (flock print), glitter or neon – then you want to go for a specialty print!
The results are amazing and you still get the same awesome price!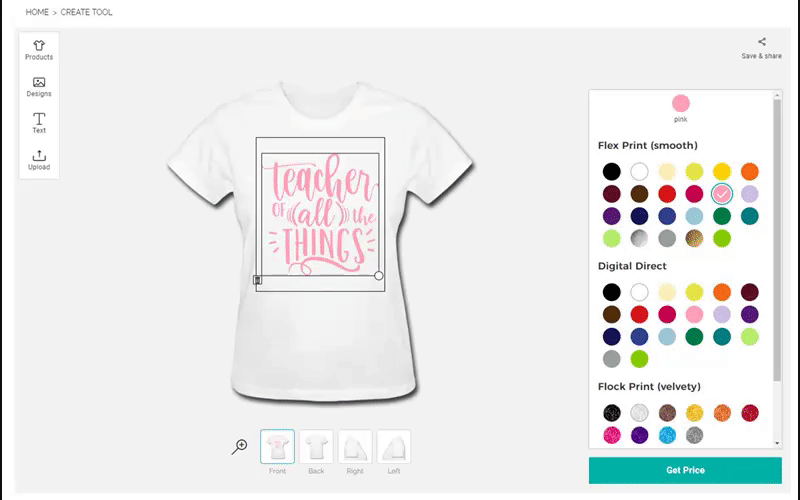 ❤ Designed by a teacher – for the teacher