Going on now through 6/21, you can get great quality teacher t-shirts for cheap! Celebrate National T-Shirt Day with us at Teacher T-Shirts. Simply enter the code: TSHIRT2015 and get 15% off of every shirt in your shopping cart.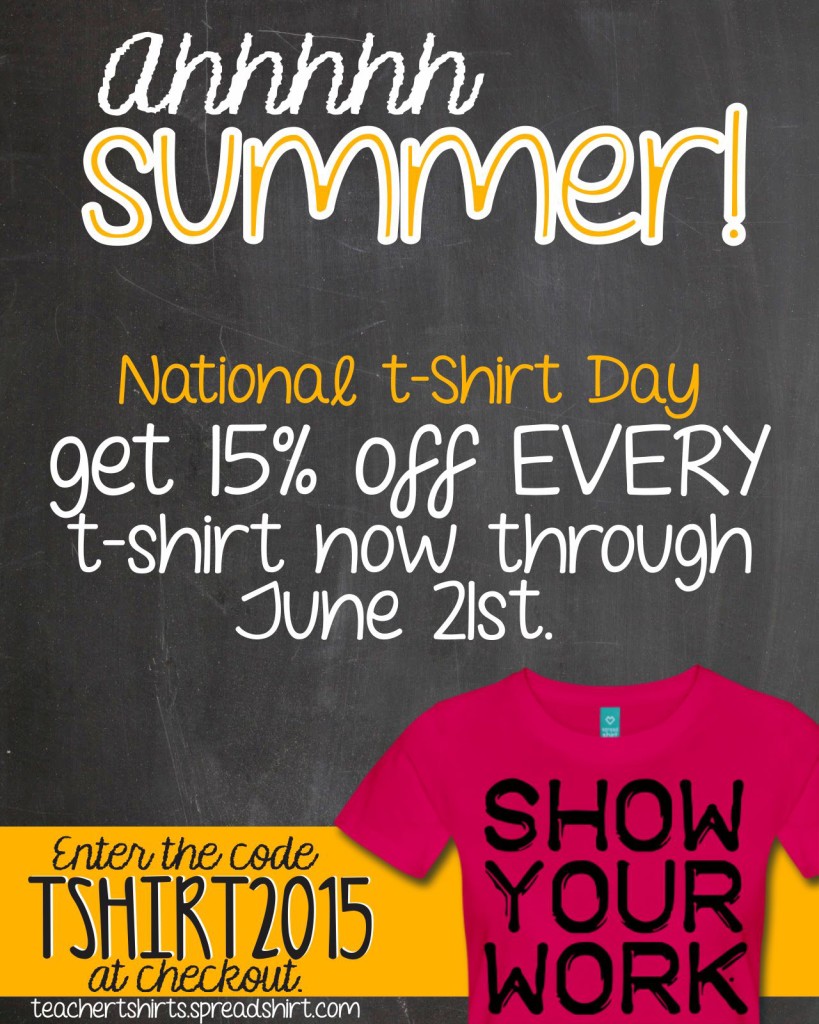 National Tshirt Day 2015 Coupon
Whether you're in the mood for an I Heart My Second Graders Teacher Shirt, a Cursive Matters: Fourth Grade Teacher tee or you're wondering What to Get as Back to School Gifts? then we've got your back. Shop now to save and throw a little extra cash back into your own pockets.
Grab My Coupon Code Now
---
Read About More Cute Teacher Tees