Fifth grade teachers – you rock! Show off your grade level awesomeness this this stunning and comfortable teacher t-shirt. With beautiful lettering, this is sure to be a favorite tee for all year round.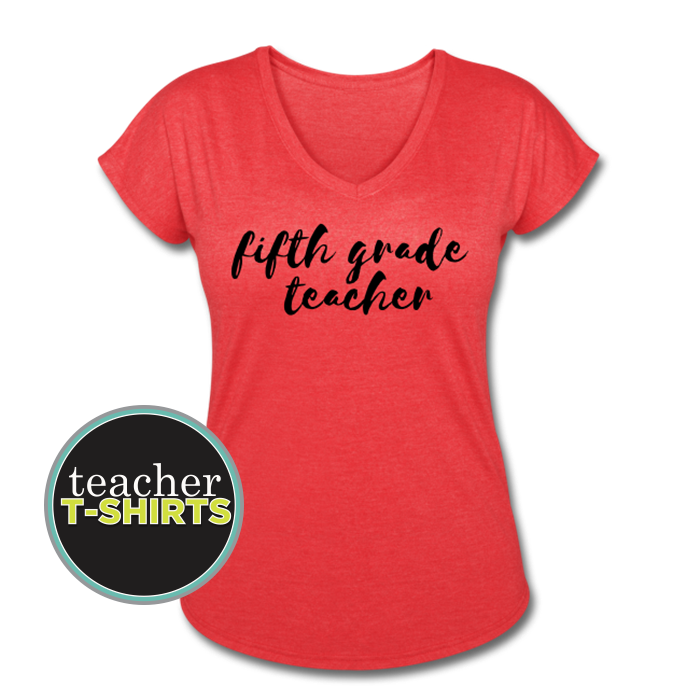 Fifth Grade Teacher Shirt
This comfortable flex print design says, "fifth grade teacher." This versatile v-neck has a curved bottom hem which is very flattering and nice for all day long in the classroom.
Purchase
---
Read About More Cute Teacher Tees