With spring often comes standardized state testing. Encourage your students with this positive t-shirt reminding them that you believe in them! Wear the message, "Beat the Test!" with your favorite teaching slacks or jeans and make proctoring the standardized state test a little more comfortable too.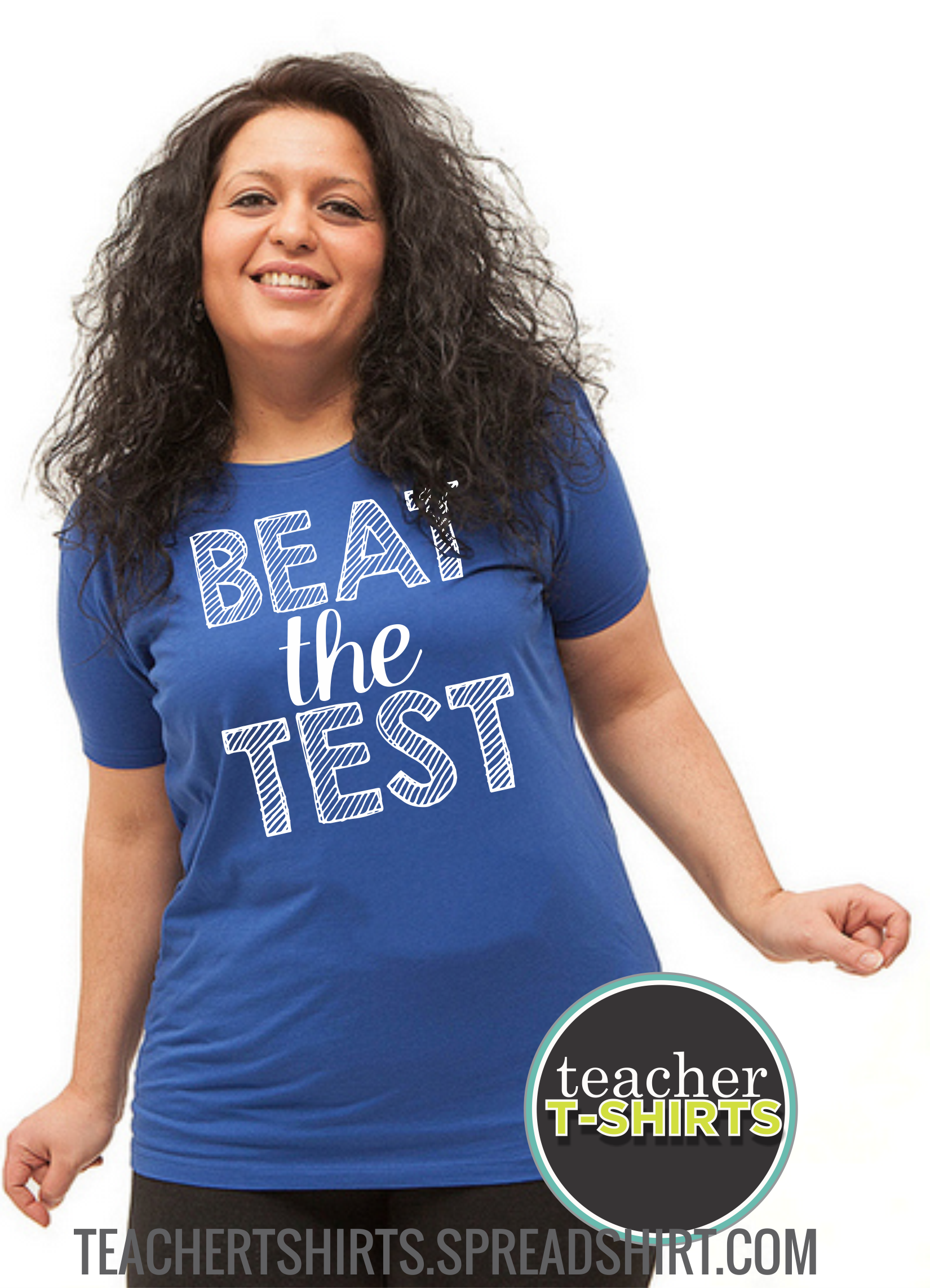 Beat the Test – Testing Encouragement
This durable flex-print design says, "Beat the Test." Cute teacher shirt with modern design and white bold text – perfect for during the season of standardized state testing in your neck of the woods!
Purchase
Available in This Design
---
Read About More Cute Teacher Tees