If you are a fan of teaching English, or rather are just into correct use of grammar then this might be the tee for you! This fun and embellished design is just for the grammar queen who reigns supreme.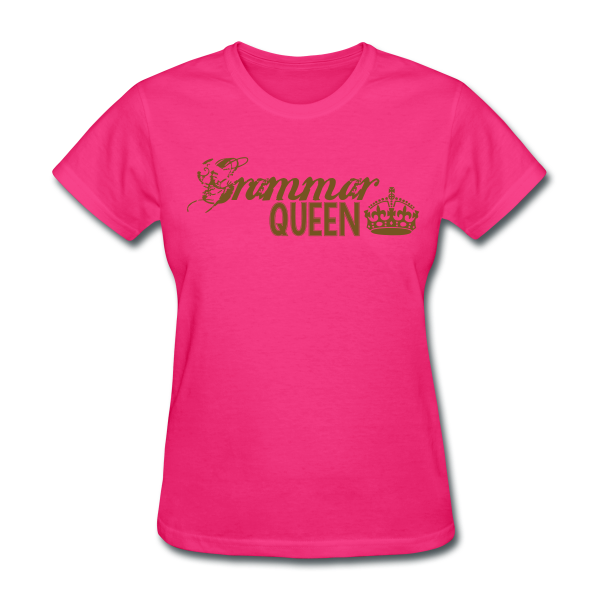 Gold Glitz Grammar Queen
This comfortable flex print design says, "Grammar Queen." The text and crown image are printed in a comfortable, durable gold glitz print which is similar to a glitter look. Teacher shirts that are just right for a middle school or high school English teacher or perhaps a principal too. Then again, anyone can claim their throne to this crown.
Purchase
---
Read About More Cute Teacher Tees