Make your day a little more drama free with this great workplace t-shirt. Friendly for teachers, but totally workable for anyone who works in a school or office environment on casual dress days. You'll like that it's a double-sided t-shirt design with the rest of the saying on the back.
On the front: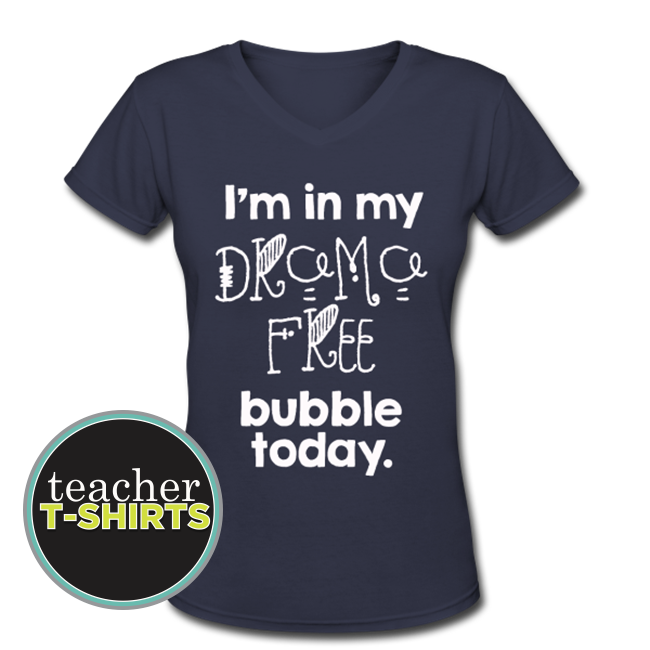 Drama Free Zone Bubble T-Shirt
This digital print design says, "I'm in a Drama-Free Bubble." On the back it reads, "Respect the bubble!" Cheeky teacher shirt with fanciful design and the white text shows up great on any colored t-shirt fabric we have available!
On the back: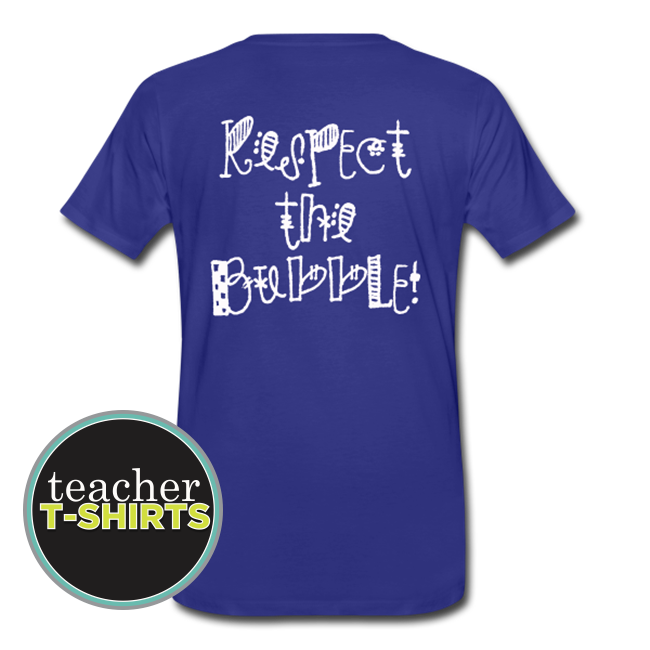 Purchase
Available in This Design
---
Read About More Teacher T-Shirts