Fourth grade is such a crucial year. As a fourth grade teacher, you deserve the props for handling every teaching day with poise. Here is a fun teacher shirt that touts the power of teaching cursive, since it's usually taught in fourth grade.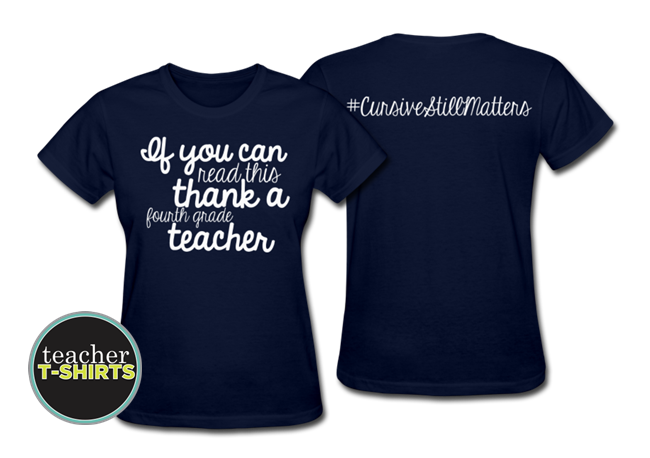 If You Can Read Cursive, Thank a Teacher
This digital print design says FRONT:If you can read this thank a 4th grade teacher | BACK: #CursiveStillMatters. A cheeky teacher tee that is ready to ship out within 24 hours of placing your order. Get it fast and wear it proudly. As a fourth grade teacher you deserve the attention.
Purchase
Available in This Design
---
Read About More Cute Teacher Tees